I'm not sure what to say…
…Because who knows what's coming next? These are troubling times.
Just a little over one month ago, the nation's attention was riveted on white supremacists marching through the streets of Charlottesville and President Trump's unwillingness to condemn them.
And then Hurricane Irma suddenly appeared on the horizon this month with deadly 185 per hour winds that decimated several Caribbean Islands before creating even more damage in Florida.
….But wait, almost forgot to make mention of Hurricane Harvey's unwelcome visit to Texas. At least 70 deaths so far. Forgive me. There's so much mayhem to keep track of these days.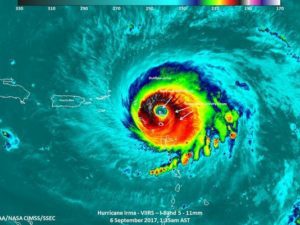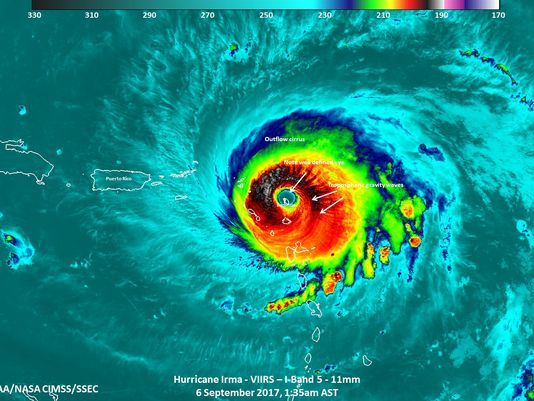 And right this minute, Hurricane Maria, another Category 5 super storm, is on the way…
…Is there no end to our trials?
Back home on St. Croix, Virgin Islands, and elsewhere throughout the Caribbean, we're praying for the best but bracing for the worse. Just this morning, my sister and I were trying to decide whether Mom will be better off at a hurricane shelter or whether she'll be safer at home. Who knows? Trying to predict the path of a hurricane is sometimes a bit like rolling a dice.
It's been a rough year for my people. It's been a rough year for many people.
How do you stay grounded when so many things, so many forces are beyond your control? There's no simple answer. But I know this. While you do what you can to help others and your community, you must also make self-care a priority.
You can't be of much help to anyone or any cause if you're depleted emotionally and spiritually. Rest when you can, eat a sensible diet, and make sure you maintain some kind of spiritual practice.
I practice meditation and made sure I did twenty minutes of meditation this morning before I got on the phone to figure out what to do about Mom as Hurricane Maria storms through the Caribbean.
…And last Sunday I spent all day in the hills of Oakland working with local filmmakers on my film, Across The King's River. I intend to keep things moving forward no matter what. I suggest you do too.
Knowing I can guide and inspire others during this daunting time warms my heart. There's too much on the line. The struggle continues. Lots of rebuilding to do. And we must be vigilant. We all need each other.
Would love to know what's most on your mind these days and how you're coping with all the challenges. Be sure to comment on this post and I'll respond as soon as I can.
May the ancestors continue to guide and protect you.
P.S. Sign up for my monthly inspirational newsletters at the link below and I'll send you updates about my upcoming book as well.
Blessings
James Weeks
Producer, Across The King's River