About James Weeks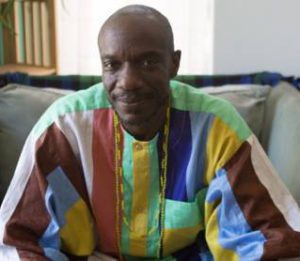 Greetings,
I'm James Weeks!
I'm originally from St. Croix Virgin Islands, and I believe I was put on earth to inspire you. And that's one of the reasons why I'm working on the film, Across The King's River.
I'm also a spiritual counselor and my services are available. To book a spiritual reading today visit my reading page.
My film is still in production. I'm hoping Across The King's River will be finished and available for distribution by 2016.
After you experience the film I envision, I predict that:
1. It will inspire you to do things that you've never dreamed of doing.
2. Or it will inspire you to do things that you've been thinking of doing but never had the courage to do.
That's what the ancestors are saying to me…
Besides my inspirational mission, Across The King's River is an important film because it showcases the healing and spiritual traditions of Africa at this critical time when many indigenous cultures and languages are rapidly dying.
We can all benefit from this ancient knowledge!
Be sure to sign up for my monthly inspirational newsletter. It's free. Here's the link:

Write me if you have any questions: james@acrossthekingsriver.com or call me at 510-388-5500.
For more fun facts about me, visit, www.tamarindyears.com, my website about Virgin Islands culture!
Blessings,
James
Professional Bio:
The recipient of The Art of Living Black 2004, Jan-Hart-Schuyers Artistic Achievement Award, James Weeks is an award-wining photographer and a writer with more than 19 years of experience. His writings have appeared in Parenting, the Virgin Islands Daily News, the S.F. Weekly, the St. Croix Avis and other publications. He was initiated into the Ifa spiritual tradition and speaks the Yoruba language fluently. He has a B.A. Degree in French from Cal-State East Bay (formerly called Cal-State Hayward) and currently lives in Oakland, California with his wife, Stephanie Hamilton.