About James Weeks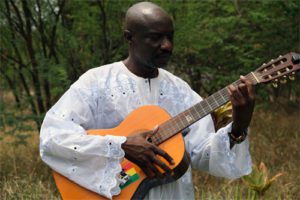 Greetings, I'm James Weeks! I'm originally from St. Croix Virgin Islands, and I believe I was put on earth to inspire you.
In 2003, I discovered my life's purpose while going through a stressful, family crisis. I went to see an Ifa diviner who happened to be in Oakland; he told me I'm destined to be a healer, a diviner or priest in the Ifa spiritual tradition. When I heard those words I felt as though as I was waking up from a long dream.
It was as though a cloud lifted and many things in my life began to make sense. I realized the family crisis was a gift from the ancestors. It was a wake-up call for me to do something more meaningful with my life.
These days, I provide guidance to thousands around the world through intimate spiritual readings and my daily inspirational meditations on social media. My passion is also teaching financial literacy and empowerment.
I'm not only a spiritual consultant. I'm also a business and a financial consultant.
And I teach others how to make money by trading and investing in the largest financial markets in the world.
Though my path has not been easy, something beautiful has emerged from it. I believe something beautiful can come from your challenges as well.
You'll learn more about my journey in my book, Meditations Across The King's River, and in my upcoming, documentary film, Across The King's River, which is still in production.
In the meantime, sign up for my free inspirational newsletters at the link below, and I'll share some of the powerful life lessons I'm learning along the way.
All my love,
James Weeks
For more information about me, check out my bio on the film page.
---
Sign up for the mailing list