Insightful and Powerful Spiritual Readings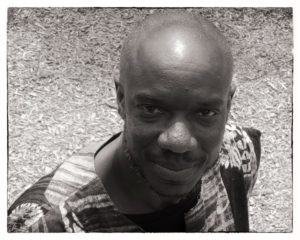 I'm James and I'm the visionary behind the upcoming film, Across The King's River. I'm also a professional Ifa diviner and I'm here to help if:
You're seeking clarity and insight into your life.
You're at crossroads and need guidance.
You're battling a major crisis and feel desperate.
In short, I help save and transform lives through the power of divination and ritual medicine!
I love what I do, and I'm fortunate to have the support of an amazing team of world class healers and diviners in Ile Ife, Nigeria – the ancestral cradle of the Yoruba tribe of West Africa.
Our goal is to provide the first class spiritual support that you deserve.
I am an initiated priestess of Ifa and as such have been a diviner for over 13 years. As a diviner myself, I am very selective on whom I choose to work with. My experience with James Weeks was as profound as it was powerful. He is a careful and thoughtful diviner who is extremely knowledgeable, personable, and clear. His high regard for and training in the tradition is beautifully evident. This is a priest who Walks His Path. I highly recommend him for both his skill and his insight.
Mahealani
My ancestors had been guiding me to contact James. This person I had never met but whose messages on FB wesre empowering and seemed sent directly to me. They spoke to my soul! And in every message I heard my ancestors whispering "call him". So I contacted James and he did the divination. How can I sum up that experience in just a few words? Clarity and peace are the two words that keep coming to my heart when I recall the divination. Before the divination my mind was cloudy. At the end of the divination and in the weeks following I began to see clearly my divine path; I began to understand things, events and people who, until then, had mostly confused me. I know my ancestors lead me to James because he is an authentic Ifa diviner with a genuine love and respect for the people he helps. I give them thanks all the time for him.
Ifatola
I am honored to be able to count on the spiritual counsel of James Weeks. His honest, heartfelt clear connection to the ancestors has been a gift. Aside from his spiritual gifts, he also has a particular ability to put the guidance of the Orishas and ancestors in the context of ones own life in such a way that makes their message even clearer and easier to apply.
I first reached out to James at a time when so much was going on that I had a hard time listening to my own inner voice. Each time I have consulted James, he has helped to get back on track, back focused on spirit and back listening to myself. He is now an integral part of my spiritual family and I feel grateful for his counsel. Better than consulting someone who promises to give you the answers, James helps you to reconnect with the ancestors and with the parts of you that already have the answers. His guidance is a gift that keeps on giving if you are willing to truly listen and apply the wisdom of the Orishas.
Indra Rios-Moore
"My experience of Divination with Babalawo James Weeks has been excellent. His process is transparent and supportive. Though I have received divination many times and had viewed James' videos on Across the King's River Facebook page I was still nervous, but once the call-in session began and I experienced the introductory prayers I was confident and trustful, knowing I was in expert hands. I felt the presence of the elders and ancestors. James delivers Ifa's message gently and firmly. He listens actively to any concerns and questions and responds with an energy that is strong and clean. The ebos performed have had profound effect. I am so grateful for the guidance and know I will return for his wise counsel in the future. He answers questions I did not even know I brought to the session."
Frances Charteris
Click Here to Book a Reading Today!
Book Now
PAYMENT METHODS:
The price for a reading is $95.00.
I accept payments through Pay Pal, Western Union or Money Gram. All payments must be received prior to the reading.
Once I receive the payment, you'll hear from me within 24 hours to schedule a mutual convenient time for the reading. In the meantime, I'll start praying for you so don't be surprised if you feel a sense peace before we even work together.
Don't thank me! Thank the ancestors!
Why you need to act now
Because of the high demand for my services PLUS the fact that I have an international client base, I sometimes have a waiting list of up to 2 weeks.
But if you book your reading today, I might be able to do a reading for you within 48 hours if another client happens to cancel. Plus, you'll lock in the low rate of only $95.00
Don't delay! Book the reading today! Talk soon!
All my love,
James
Book a Reading Today!
Phone Readings
What to do:
Call me at (510-388-5500) or email me at james@acrossthekingsriver.com with a couple of time slots that work for you to connect on the phone. I am available seven days a week from 10 am PST to 8 Pm PST.
Include your full name & phone number and birthdate.
You'll receive an appointment scheduling confirmation note in about 24 hours. When it's time for your appointment, I'll give you the number to call me.
How to pay:
Click the PayPal button. If you prefer to pay by Western Union or by check, just let me know.